you do the change
we change the world
join us
​
The One Positive Change is coordinating the effort, supporting countries to prevent, detect, and respond to the pandemic.
Everyone can now support directly the response coordinated by OPC. People and organizations who want to help fight the pandemic and support OPC and partners can now donate through the COVID-Solidarity Response Fund for OPC.
We are a global program committed to achieve positive changes around the world.
​
We Generate active policies with private and public institutions aimed at generating an improvement in the living conditions of relegated people and contributing to the awareness of the effects of climate change in a global world,
be a volunteer, be the change.
​
​
​
The World Food Programme's long experience in humanitarian and development contexts has positioned the organization well to support resilience building in order to improve food security and nutrition. WFP helps the most vulnerable people strengthen their capacities to absorb, adapt, and transform in the face of shocks and long-term stressors.
​
​
​
With more than 10 years of experience and 1200 MW developed, across Europe and Asia-Pacific, EEW is one of the pioneers of the solar power industry. We develop modern solar power stations around the world; generating clean and renewable energy.
UN Environment is the leading global voice on the environment. It provides leadership and encourages partnership in caring for the environment by inspiring, informing, and enabling nations and peoples to improve their quality of life without compromising that of future generations.
​
​
Share with our community that remarkable activity you do. BE SURE that just the fact of sharing, may inspire other people to do great things with a positive impact and change theirs community, we want to remark the good things that people DO around the world, and inspire others.
Be part, lets share , lets +change .
This program was created, with the intention of provide support, disseminate and generate activities with a positive social impact, through different actions and awareness campaigns covering various fields.
​
Environmental and technological policies: Generation and dissemination of projects with socio-ecological impact based on renewable energy, climate change and CO2 emissions reduction.
Social politics: Generation of assistance programs for families with unmet basic needs in regions with high inequality, education, art stimulation, editorial production and the creation, stimulation and dissemination of projects that generate a positive impact on society. The program extends the commitment that Global Group has with the global community
​
To carry out these initiatives, One positive Change establishes agreements and lines of work with universities, public and private institutions. Continuing one of the essential characteristics of Global Group International, these activities are carried out around the world.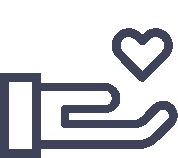 "ITS OUR COLLECTIVE AND INDIVIDUAL RESPOSNABILITY... TO PRESERVE AND TEND TO THE WORLD IN WITH WE ALL LIVE ."